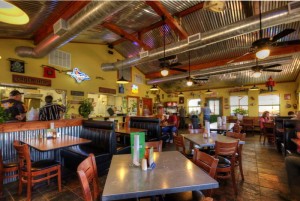 The Good Luck Grill opened it doors in Manor, Texas, November 2007.  Since then, our locally-owned family restaurant has become a community favorite.  The Good Luck Grill serves delicious 100 percent Angus beef burgers, fried catfish, chicken fried steaks, salads, and other tasty American fare and southern comfort food.  The whole idea behind comfort food is to nourish the body and the spirit – to sooth and bring cheer.  Our food is created with that in mind.
With a loyal customer following from Manor to Taylor and from Pflugerville to Elgin, the Good Luck Grill provides more than good food; the GLG is a place for people to gather with friends, family and colleagues for meetings, fellowship, events, and special occasions.
The restaurant sits in a ten acre pasture that offers plenty of space for a wide variety of special events.
Come visit our little slice of the county! We invite you to enjoy a great view of the sunset from our front porch, a friendly game of washers, delicious food and an all around good time!
And now you can experience our southern comfort food and country feel in Taylor, TX.  We opened our sister restaurant, Lucky Duck Cafe, in May 2015.  If you're in the area, be sure to stop on by or visit us online at: http://luckduckcafe.com