Songwriter Saturdays
Jimbro's  Songwriter Saturday series welcomes Dana McBride and Jack McCabe Oct 22, 16
Jimbro Lutz hosts a monthly songwriter series at the Good Luck Grill.   On Saturday, October 22, Jimbro welcomes' performers Dana McBride and Jack McCabe. It's always 6-9pm. Come enjoy some good music, good food and company.
Dana McBride, an Oklahoma born singer/songwriter, artist, and poet, first fell in love with Texas and decided to take up the guitar when she was a child living in the Texas panhandle town of Amarillo. "There is something about the strong spirited independence of the Lone Star state coupled with the red dirt of Oklahoma, that just made me want to sing one for myself and everybody else," she says. You can listen to tracks of Dana's CD "Perfect Fit" at her website www.DanaMcBride.com
Jack McCabe came to Austin from a place called Rhode Island where Jack was known as "Amtrak Jack" the station agent at Kingston Station, the oldest wood frame railroad station in continuous service since 1875 in the U.S. It is on the register for historic places.
The quaint rural station waiting room had great acoustics and at times Jack, with or without a friend, would entertain themselves and passengers with their favorite songs.
Jack's dad was a railroad car inspector and carman after a career as as merchant marine during the war years in the 1940's. Jack grew up with stories of the sea and of the railroad. Jack was the oldest of nine and the only sibling who took a keep interest performing music.
Jacks first teenage rock band called themselves the Elastic Band. Later they became the Dry Ice band because it is cold and hot at the same time.
In adult years Jack helped create and perform with the Lunar Rock band. But it was only on arriving in Austin that Jack began writing intently on his own songs.
Once in Austin Jack began performing with Thom World poet and Dana McBride. Ever since then Jack has been working with them both doing poetry and music all around Austin. Thom Poet calls Jack, "Magic Jack" because he has various surprising talents and capabilities in the arts and in practical technologies. It was a nick name that stuck. Dana & Magic Jack are a duet called Yes'n Deed, because they spread positive and loving messages though their co-written songs and they perform twice monthly at Brodie Ranch elder care. Also a monthly residency at Patsy's Cowgirl Cafe in Austin. Also at Dell's Childrens Hospital.
Family Movie Night: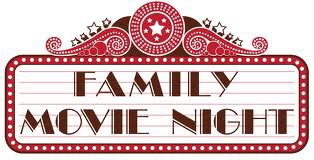 Our next movie: TBA
Event Calendar
Our event calendar lists our upcoming events and activities including: live music, washer tournaments, Manor Market Days, fundraisers, outdoor movies and more.  Click on an event to see more information.