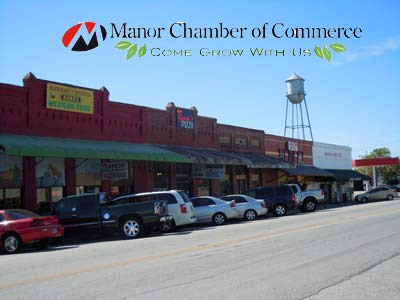 Manor  is a small town on the outskirts of Austin.  Proud to call the Manor Texas area home, we hope you will visit some of the businesses that give our community it's warm small town character.
Shadow Glen Golf Course has been recognized in Golf Digest and Golf Inc., as an excellent golf course.  The links style course will challenge the best golfer's "A" game.  With beautiful scenery, plenty of challenges and peaceful surroundings Shadow Glen makes a great morning or afternoon escape.  www.shadowglengolf.com
Crowe's Nest Farm Animal Life Center is a 501(c)3 private, non-profit educational organization dedicated to fostering public appreciation, knowledge, and wise stewardship of both the agricultural and wildlife resources of Texas.  www.crowesnestfarm.org
Manor ISD Sporting Events are scattered around town at the different schools and at the new stadium across the street from the Good Luck Grill.  View the sports schedule by clicking on the highlighted area at the beginning of this paragraph.
The Manor Chamber of Commerce has an excellent listing of area businesses.  Come and enjoy Manor! http://www.manorchamberofcommerce.com
Decker Creek Bed & Breakfast is a dog-friendly rural getaway minutes from the Good Luck Grill, downtown Manor and downtown Austin.  Book a relaxing weekend at http://deckercreek.com
Suncrest Farms – if you want to horse-around Suncrest Farms is the ideal place for summer camps, birthday parties, and trial rides.  They offer English and Western horseback riding lessons for beginners and experienced riders.  Schedule a ride today at www.suncrestfarm.com .
Manor Farmer's Market– is a growing fresh market complete with locally grown meat, fruits and vegetables as well as a nice selection of locally made body care products and gifts.  View their schedule and vendor list at www.manorfarmersmarket.org
Kystal Falls – is a beautiful secluded wedding and special event venue 20 miles east of Manor.  They are a full service wedding facility that will make any bride and groom's special moment perfect in every way.   www.krystalfalls.com
Voelker Custom Homes – Manor's premier custom home builder provides excellent personalized customer service and attention to detail.  They have been serving central Texas families since 1978.  In addition to home-building, they are excellent commercial builders and custom welders.  www.voelkercustomhomes.com
Rocky's Dirts – Rocky's Dirts is a family owned business since 2003 offering quality materials at competitive prices with great customer service.  They specialize in landscaping and road materials including soil, sand, gravel and compost.  www.rockysdirt.com
Blackland Reporter – Since the closing of the Manor Messenger, the Blackland Reporter is an excellent source of Manor news.  www.blacklandreporter.com