Good Luck Grill supports our area high school sports.  We are proud of our Manor Mustang Football team for making it to the Semi Finals!  They are the Division II, Region III, 4-A Champions.  Come out to recognize and show your spirit on Sun. Jan 20th, downtown Manor.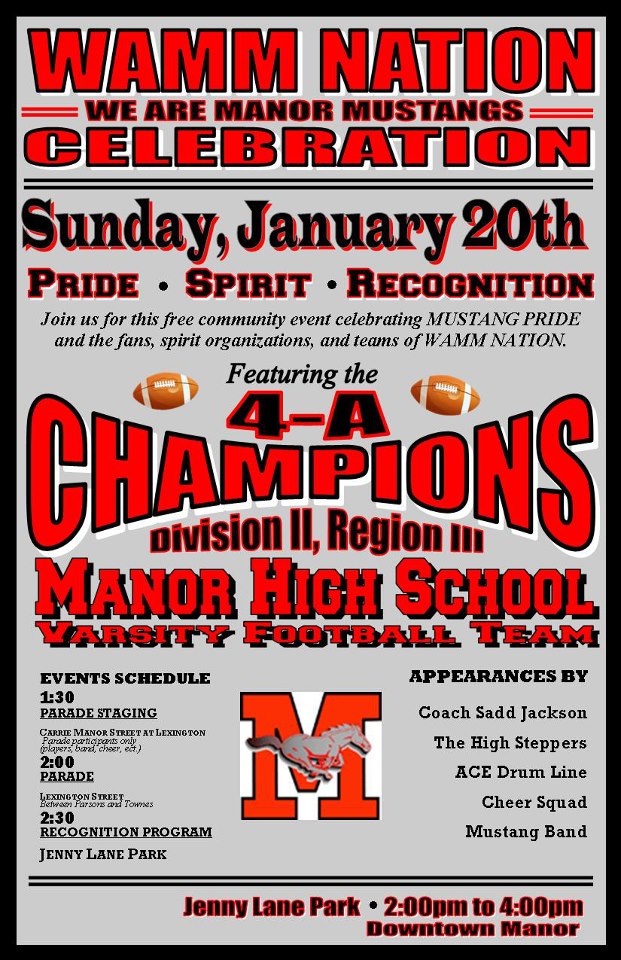 Click below for this year's football schedules.
The Manor High School football team is a spirited bunch!  We loved it when they came to visit us!  Go Mustangs!