Washer Pitching Tournaments
Join us for some good clean fun!  The washer pits are open during the Good Luck Grill's normal business hours for our patrons to enjoy.  Pitching washers is a great way enjoy the afternoon or evening with friends and family.  Our monthly tournaments have an 80% or better payback to the 1st, 2nd and 3rd place winning teams.
Charity washer pitching tournaments make a great fundraiser.  Contact us at (512) 272-8777 to help plan your next charity event.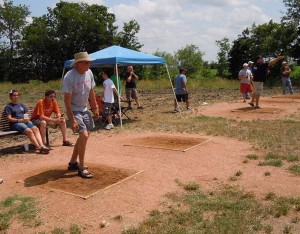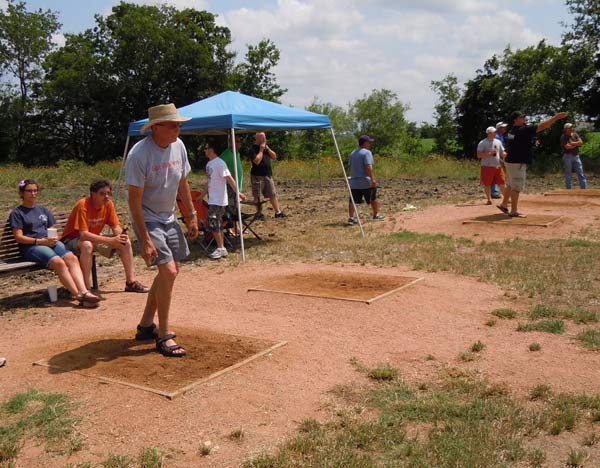 Saturday Afternoon Tournaments
12:00 p.m. registration
1:00 p.m. start
$20 per team
Best 2 out of 3 with a losers bracket
90% pay out
Next Washer Tournament: 10/24/14
See our Event Calendar below for upcoming Tournaments.  Click on the event to see more info:

 For more information about washer pitching in central Texas, visit    
www.bombatwashers.com
.