Thank you Budwieser for inviting us to cater the Shock Top Beer Launch Party.  It was a wonderful experience!  Our Shock Top Beer Coconut Fried Shrimp, Fried Chicken Bites and Shock Top Beer Pulled Pork were a hit!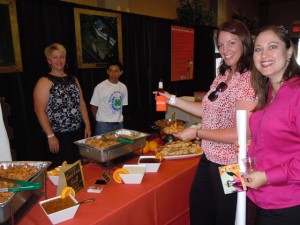 We appreciate being a part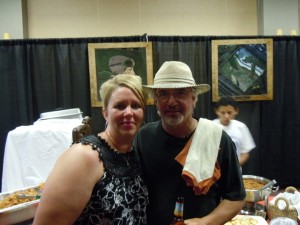 of the festivities  and the complimentary helicopter rides.  It was spectacular to see Stan Herd's masterpiece from the air.
Here are some videos and photos of this great event!
Stan & Steve enjoy our buffet after completing their masterpiece!  It has been great to get to know them.
Here is what crop art looks like from the air!