Calling All Gardeners March 3rd, 2012
Join us at 9:00 am at the Good Luck Grill for the first meeting of the Manor Garden Club!
Tree Care Clinic for Manor Gardeners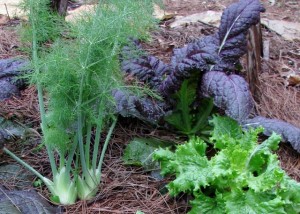 The first meeting of the Manor Gardeners will be at 9:00 am, Saturday, March 3 at the Good Luck Grill. This goal of this group is to promote good gardening practices with plants appropriate for our soil and climate. If you are new to the area or just want to know more about issues we have in our landscapes, join us for morning coffee, questions and answers.
We are fortunate to have Dan Pacatte of Austin Tree Farm speaking on tree care. He will instruct us about just which trees will thrive in our clay soil. Plus we will learn tips on pruning, mulching, feeding and water – especially how to keep trees alive during a drought.
If the weather is not too cold or wet, we will be outside so bring a lawn chair. If you have questions email manorgardeners@yahoo.com or call Tess Peterson at 258-8879. Many of us will be staying for lunch at the Good Luck Grill and you are welcome to join us.
Now is a great time to be planting your spring garden.  We have included a handy dandy planting guide form the Texas Cooperative Extension Service for your convenience.  Enjoy and Happy Planting!