Congratulations to the students of Manor New Tech High School (MNTHS)! They will be visited by President Obama on Thursday May 9th 2013. No matter what side of party lines you are on… this is a GREAT honor for these students and the work they are doing on this campus.
Manor New Tech HS is one of the MOST visited HS campus' in the country…  Let's support these students, this campus, this town, this country!
It is not often that a small community like ours has the opportunity to welcome the President of the United States.  As a business owner, parent, citizen and active member of our community I find the President's visit an exciting testament to our young people, the administrators at MNTHS and a sign of good things to come for our community.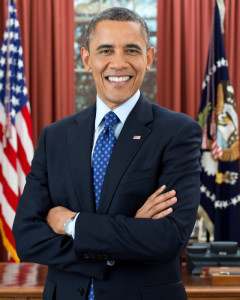 Manor New Tech High School is Nationally Recognized
Manor New Tech High School (MNTHS)  has approximately 400 students.  Last year, all 400 students wrote the President a letter inviting him to visit their nationally recognize school.  MNTHS is unique in the district.  Students are admitted on a lottery basis.  The curriculum is focused on technology and is intended to help better prepare students for the digital job market. What a marvelous experience for our young people!
We want to give a special shout out to one of our favorite young customers Jourdan Tucker.  She will be singing the National Anthem!  I have known Jourdan's mom and grandparents since I was a 4 or 5.  We share in the Ellison and Tucker family's pride!
Manor, Texas in the Spotlight
As a result of the President's visit, our community will be in the national spotlight!  Way to go Manor New Tech High School!  You make us proud!
For more information about the trip here is some recent news coverage:
http://www.statesman.com/news/news/national-govt-politics/president-obama-set-to-visit-manor-new-technology-/nXhWR/
http://www.myfoxaustin.com/story/22200493/president-obama-to-visit-manor-school-business
P.S. Mr. President if you are reading this, we would be delighted to serve you lunch!  Catfish, chicken fried steak and burgers are a few of our customer's favorites!