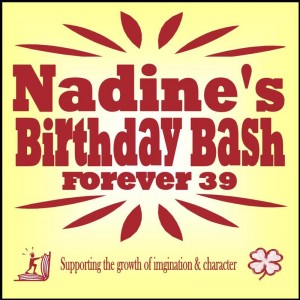 My sweet moma,Nadine M. Whiteley departed the physical world August 28, 2011.  Join us in honoring her memory on her birthday July 7th.  Twenty percent of the sales from 4:30-8:30 will be donated to the Friends of the Pflugerville Community Library and the Travis County 4-H Scholarship Fund.  We will have music by the Seville's, Crap on Cancer Bingo and more!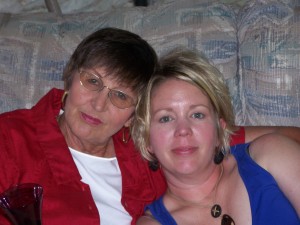 Although Nadine's body is gone, her spirit lives in all who loved her.  Nadine's life is a testament to what living is all about! She brought vigor, joy, common sense and compassion to all she did. To many, she is their true North – or home base; a person of extraordinary integrity and character, and someone to count on to give you the best advice and moral support.
On her own since she was 16, Nadine was a self-sufficient woman with a can do attitude.   She would tell you that her greatest accomplishments were her 43 year marriage to James Whiteley and her two daughters Nishi and Shana Whiteley.  Nadine and James had a sweet and unique love affair that was an inspiration to many.
She was a renaissance woman: a loving wife, great mom, loyal friend, farmer, entrepreneur, adult 4-H leader, community activist, cook, gardener, fisherman, neighbor, domino player, philosopher and advice giver.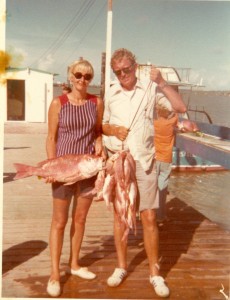 Nadine is known for her generosity and for never missing a teachable moment.  She continues to give in death as generously as she gave in life.  She donated her body to science in hopes that future doctors will learn beneficial facts about her disease.   Among her many accomplishments is her work with the Pflugerville Community Library.  She was one of a handful of people who started the Library. As part of her contribution to build the Library, Nadine ran the Library Thrift Shop for 10 years. The $100,000 raised from the thrift shop was used to buy the land for the existing library site and fund ongoing operation.
Nadine was an active parent.  Where her children went so did she.  You could find her in the stands at all of Nishi and Shana's sporting events, school activities and 4-H meetings. She taught her children about generosity, honesty, self-sufficiency and personal responsibility.  Her love for them was evident in the active role she played in their lives and the pride she showed when she spoke of them. She was an equally active grandparent.  She loved to read to her grandson and watch him play. The sound of his laughter was one of her greatest joys.
Although Nadine has two biological children, there are people scattered across the country who will tell you that she played a pivotal role  in who they have become. She nurtured many young souls.  Some were nieces and nephews, others neighbors, friends of her children and 4-H – er's across the state.  She encouraged all the kids in her life to get an education.  To help make college possible for local kids, she took an active role in raising money for the Travis County 4-H Scholarship.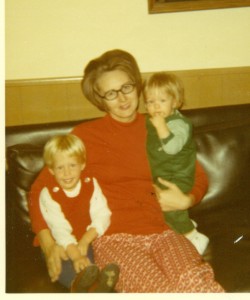 Nadine had a great sense of humor! She believed life was supposed to be joyful. She liked to say, "the world is full of Wrens, be a Red Bird." She was a pro at making ordinary things, moments or occasions into happy memories. She looked for the good and delight in the simplest of things.  She loved spreading beauty and laughter in the most unexpected places.  Leaving beautiful ducks in the Pflugerville Park, and cut flowers for people at the nursing home who did not receive visitors, and planting red poppy flowers along the Pflugerville country roads gave her great joy.  She was a giver – even when no one was looking.
An avid and gifted gardener, Nadine's flower beds and vegetable gardens served as a sanctuary and blessing to many.  Neighbors and strangers alike were recipients of fresh corn, beautiful flower bouquets, pear bread, jelly and whatever she had to spare.  She shared with the neighbors, with the local nursing homes and with random people who might wander up the drive way looking for corn or a neighbor they couldn't find.  Wherever she went she was colorful – literally and figuratively.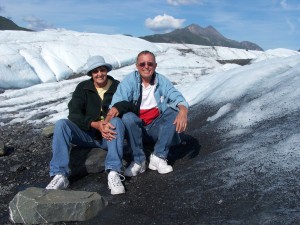 Nadine loved to travel.  In her early twenties she explored Scandinavia and parts of Europe.  She and James began their married life together with exciting trips to Puerto Rico and Peru.  Together they enjoyed  family vacations to New Mexico, Washington D.C., North Carolina and other fun destinations.  Rockport became one of her favorite places.  She loved to fish! In 2007, Nadine and James took a trip of a lifetime.  For seven weeks they traveled to Alaska and back camping at parks along the way.  Nadine's eyes would light up when she would talk about what fun they had.
Nadine died after a valiant battle with lung cancer.  She died peacefully in her sleep exactly as she wanted to go – next to her husband in their bed. The weeks preceding her death were a great celebration of her life.  She was deeply gratified by the people who reached out to her to share how she touched their lives.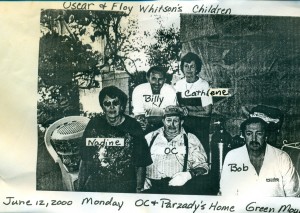 Born in North Carolina, Nadine grew up in the small community of Green Mountain, N.C.  She met and married James Whiteley of Lampassas, Texas while they were both working in Washington D.C.  In 1968 they moved back to Austin and then to Pflugerville in 1978.  Nadine is survived by her husband James, daughters Nishi and Shana, and grandson Wesley.  She is also survived by sister Cathleen Cox, brothers Bill Whitson, Bob Whitson and many cherished nieces and nephews.  She is preceded in death by her parents and siblings Louise Ressler and O.C. Whitson.
When you see a beautiful sunset, a bright flower blowing in the breeze,  reel in a fish that was a thrill to catch, have an excellent discussion, do something just for the fun of it, or  feel the sense of a job well done think of Nadine – she wanted you to remember her with a smile.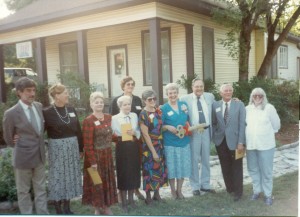 Join us is celebrating her legacy on Thursday July 7th, 2011 from 4:30 to 8:30 at the Good Luck Grill.  Twenty percent of food sales during that time will be donated to her two favorite charities – the Travis County 4-H Scholarship fund and the Friends of the Pflugerville Library.