Small Business Saturday is a day dedicated to supporting small businesses across the country.  This day is celebrated every year on the Sat after Thanksgiving and this year, it falls on November 30th 2013.  Let's support our community and small businesses by shopping at small businesses in Manor on Small Business Saturday.
You can support your local retail, novelty, and gift shops by visiting them on Nov. 30th.  You might find some of them listed here: http://www.manta.com/mb_53_B6_KQG/shopping_stores/manor_tx  For the businesses that are not retail, consider purchasing gift certificates to give to your loved ones.  Some of our favorites are Duett's Tire Service, Shadow Glen Golf Course, and Ramos Restaurant.  Don't forget to book appointments with those who provide you with valuable services: nail salon, local barber, and landscape artist, etc.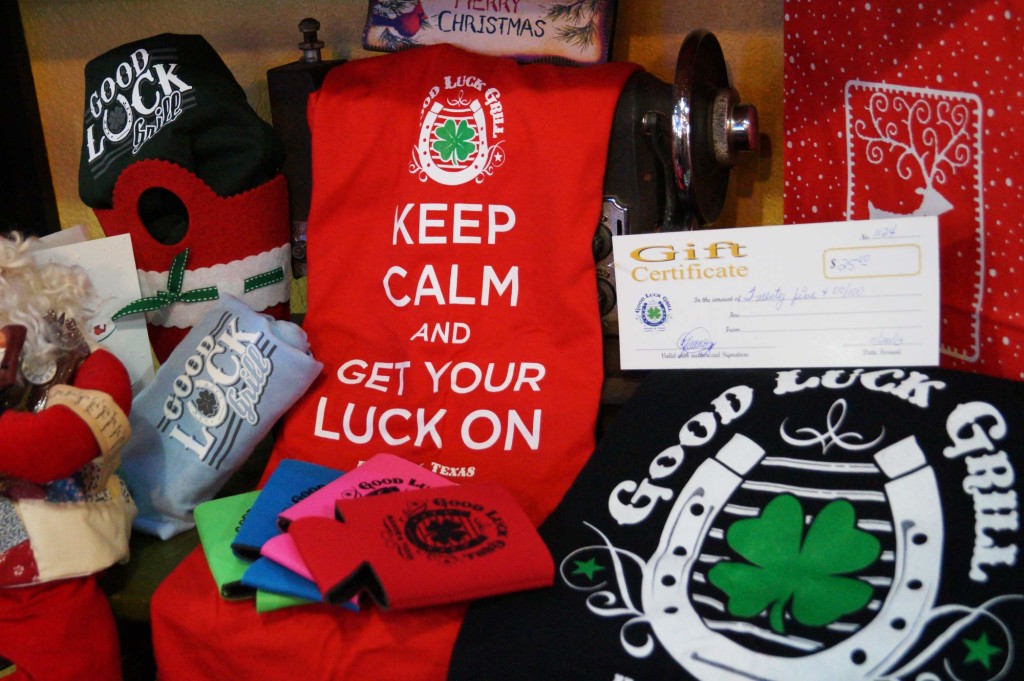 At the Good Luck Grill, we have cool vintage metal signs for sale, T-shirts, and gift certificates are great gifts and koosies make a fun stocking stuffer.
More local businesses can be found through the Manor Chamber of Commerce http://www.manorchamberofcommerce.com and on our site at http://goodluckgrill.com/manor-texas/.